Customer care is at the very heart of our business
Proactive in our approach to all aspects of property management and factoring, we provide an exemplary service 24 hours a day, 365 days a year.  We are responsible for the management and maintenance of all common areas and systems within residential and commercial property developments. In essence, we manage and maintain these areas for and on behalf of the property owners.
At James Gibb, we do not just go through the motions; we really do care how our customers are treated, throughout their dealings with us. 
Our teams are engaged and productive and believe in providing excellence in service delivery. We demonstrate this ethos by always listening to the needs of our customers, giving advice and assistance when required, troubleshooting any issues they may have and overall, guaranteeing an excellent customer experience.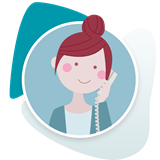 Just a review of my experience with Mark Powell. he has always been positive and helpful. We had a long standing issue with the Insurance company not being particularly helpful in sorting it, Mark was very dogged in helping persuade them to come to a resolution that all residents were happy with.Appreciate the help!