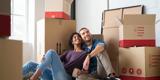 James Gibb residential factors has over 100 employees whose experience spans many years in residential, commercial and retirement property management. We have created a team with various backgrounds and knowledge in property management and factoring.
Our directors have great knowledge and experience across all aspects of our industry and in all areas of business. We pride ourselves in being the fastest growing property management and factoring business in the country.
Due to the high customer service and customer satisfaction levels we achieve, our growth continues to be large scale. We identified a niche in a very outdated market and have applied ourselves to making a difference by 'doing it the right way'.
We are a people organisation, built on core customer care values and have a passion to deliver services to the highest possible standard at minimal cost.
At James Gibb, our complete transparency to each development, block, stairwell, homebuilder and homeowner allows us the opportunity to supply a cost which is competitive within the industry.
Working with our customers, we aim to develop a bespoke property management specification to suit unique requirements. All buildings are different, and all require quite different approaches to facility management.
Creating a partnership with James Gibb begins by appointing us to manage and maintain your development to the highest standard and we will ensure that we sustain and improve property values for the future.  
Geographic Reach
Our organisation successfully manages property and developments in locations across the country and we have proved time and again, that we can replicate this success for any location, from our strategically positioned regional offices in Aberdeen, Dundee, Edinburgh and Glasgow.
We manage a property portfolio of over 50,000 residential and commercial properties and retirement homes throughout mainland Scotland, including Central, East and West of the country together with Dundee, Angus, Perthshire, North and East Fife and the North of Scotland spanning Aberdeen, Inverness and surrounding areas.
What you can expect from James Gibb
We utilise our diverse knowledge to contribute to design, specifications, legal services etc., avoiding the longer-term design and maintenance problems that are often the unintended consequences of the design process.
We manage each development for and on behalf of all homeowners as per the development Deed of Conditions, providing core services in property management.
We provide transparency when undertaking property management services with our customers.
We provide full specifications and a minimum of 3 quotations for all contract and/or large-scale works carried out.
Management Services 
We are an extension to the brand of our homebuilder and their customer service delivery. We have a clear understanding and awareness of the homebuilder brand and the James Gibb brand and indeed the links between both.
Land purchase identification. Such is the extent of our geographic spread we are fully enabled to create and maintain a definitive listing of available land for sale.
We have knowledge and experience of planning conditions, building design internal and external, landscape design specifications for full estates or small developments.
We have the knowledge and experience necessary to have positive input to the formation of Development Management Schemes and Deed of Conditions.
We have the knowledge and experience of linked large-scale estate and parcel developments. Locations where owners must pay for estate management as well as the parcels/phases within the estate, built by one homebuilder or multiples.
We have knowledge and experience of multi property apartment communities.
Retirement Development Division for retirement communities.
Commercial development knowledge and experience.
Attendance at regular liaison meetings to discuss site progress.
Sales, Commercial and Technical Teams' presentations on property management/ factoring.
Regular sales office visits to discuss any ongoing issues following contracted property management/factoring proposals.
Dedicated digital customer information hub allowing our residential and commercial customers access to live development information such as deed of conditions or other legal documents, development layout drawings, specific financial accounts, sub-contractor invoices, reports, health and safety certification, development news blogs etc.
Immediate response, customer communication platform, fully manned with industry experience.
24 Hour Emergency Contact, 365 days a year. (This is generally for properties insured under a communal insurance policy or developments with artificial equipment, which may require assistance whilst our offices are closed i.e., sewage treatment plants.)
Regular Development Inspections (These visits are generally monthly; however, the frequency can be changed to suit customer requirements).
Homeowners/ Proprietors Evening Meetings (These meetings are generally held between the hours of 6.30pm and 8.30pm, however we are also able to attend daytime meetings, this will depend on customer requirements).
Budget and Accounts Meetings.
10 Year Maintenance Programs which helps homeowners understand what to expect in terms of proactive maintenance to ensure their properties and common parts retain value.
Regular Core Service & Facilities Tendering which includes annual buildings insurance and public liability insurance tendering, as well as regular communal electricity reviews, etc.
Extensive contracts, which allows us to negotiate exceptional rates with our suppliers.
Knowledge and experience of managing all types of developments, large and small, including technically challenging new build developments with services such as concierge staff, fitness suites, water pumps, lifts, car lifts and roof anchor systems.
Experience of large-scale infrastructure estates, developments and towns together with all legal and technical requirements associated with delivering this.
Customer feedback 
To ensure James Gibb continues to provide excellent management services, we regularly invite our existing customers to provide us with valuable feedback, via online customer surveys.
For our business to continue evolving, listening to the views of our customers is vitally important. Customer feedback has played a huge part in developing our team where talented colleagues are available to help assist our customers in actioning their requirements.
Brand awareness
At James Gibb, we pride ourselves on the knowledge and experience that we always share with our homebuilders. We recognise that when a homebuilder has completed a site and moved on to the next project, we continue to be an extension of their brand.
At the outset of a development our input to design and maintenance assists in avoiding any negative brand association, pre and post construction. We manage customer expectations while protecting the brands of our homebuilders and our business.
Our Business Development Team are here to assist you at any time.
You can email us at businessdevelopment@jamesgibb.co.uk
Alternatively, please complete and submit the enquiry form below.
Business Development Team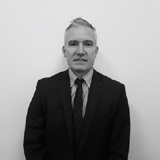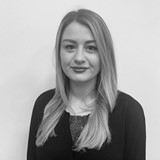 Sandi Macpherson
Director of Business Development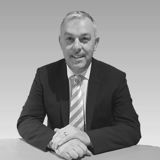 Nicholas Mayall
Executive Director, Operational Delivery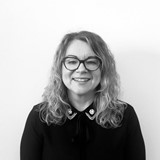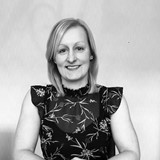 Suzanne Cameron
Regional Director (North)
James Gibb doing it the right way