At James Gibb, we do not just go through the motions; we really do care how our customers are treated in all their dealings with us. Our teams are engaged, productive and believe in providing excellence in service delivery. We demonstrate this ethos by always listening to the needs of our customers, giving advice and assistance when required, trouble-shooting any issues they may have and overall, guaranteeing an excellent customer experience.
For us, customer experience is more than just a buzzword — it is at the heart of everything we do. We always put the customer first and strive to get it right, first time, every time.
These qualities, together with our belief in 'doing it the right way', are responsible for generating our consistently high levels of customer satisfaction and organisational success.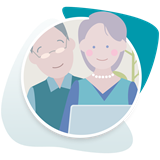 A lot of things fell by the wayside by previous property managers but I have been really impressed since Mark took over early last year. My opinion on factors in general has changed and I'm now delighted with the service I'm receiving, thanks for the complete turnaround mark 👍!