James Gibb residential factors manage a property portfolio of over 50,000 residential and commercial properties and retirement homes throughout mainland Scotland, including Central, East and West of the country together with Dundee, Angus, Perthshire, North and East Fife and the North of Scotland spanning Aberdeen, Inverness and surrounding areas.
We consistently apply our unique business model, making a difference in property management and factoring service provision, by 'doing it the right way'.
In breaking the boundaries of traditional factoring, our business growth has been extraordinary. This has in part been due to the high levels of customer satisfaction generated by our customer service delivery guarantees but also to the strength and capability of the James Gibb team, who demonstrate their passion for the work that they do, on a daily basis. 
Our complete transparency to each development, block, stairwell and homeowner allows us the opportunity to supply a cost which is competitive within the industry.
Working together with our homebuilders, we aim to develop a bespoke property management specification to suit unique requirements including assistance at pre-construction and Deed of Conditions stages.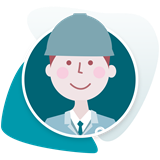 Customer Journey
Buying property is one of the greatest investments your customers will ever make and consequently one of the greatest assets they will ever own.  
People are passionate about their property and it is our job to make them feel their property is being managed with due care and attention to the highest standards, as if our own. 
As a homebuilder, through all of your interactions with your customer, you have taken them on the journey of a lifetime. As your factor, we consider ourselves to be part of that journey and dedicate ourselves to assisting you from the initial sales process through to completion. 
You have worked hard to build this customer relationship and James Gibb are here to make the transition between homebuilder, customer and factor as seamless and stress free as possible, ensuring that your customer remains satisfied with their new home and ultimately with the homebuilder they purchased from.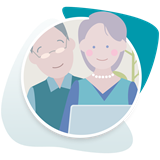 People you can rely on
At James Gibb, our people are our greatest asset and it is crucial in our increasingly complex and demanding sector, that we continue to have highly skilled professionals on our team.
We believe investment in skills training and continuous professional development is vital to ensure that our organisation stays at the forefront of driving change in the industry.
Our position in the market is no accident. James Gibb is already 'ahead of the curve', both in investing and adopting new technologies to create operational improvement and efficiency and by making a clear and positive commitment to future-proofing the skills and capability of our team.
Our people investment ethos encourages continuous personal and professional development through education, vocational training and qualification for all employees across our organisation. 
James Gibb is able to shape the skills development of our people around the changing needs of the industry – helping to ensure our people have the knowledge, ability and understanding required, to deliver an exemplary factoring service.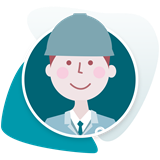 A lot of things fell by the wayside by previous property managers but I have been really impressed since Mark took over early last year. My opinion on factors in general has changed and I'm now delighted with the service I'm receiving, thanks for the complete turnaround mark 👍!
Years of experience
With years of experience, working in partnership with developers of all sizes from the initial planning stage to completion; handover and management of each phase, we guarantee to be cost competitive and deliver an unrivalled level of service to meet the requirements of you and your purchasers.
In-house skills and expertise
We have the in-house skills and expertise necessary to ensure all new build developments can come to market safe in the knowledge that new purchasers will be able to enjoy their new home and that their new environment will be managed to the highest standards.
Free consultancy
We are also able to offer free consultancy services to help shape your Deed of Conditions to each new development, blending practicality with a good, clear, common sense approach.
Seamless service
We provide a seamless service for your purchasers, from handover through to site completion. Throughout the process, clear communication and sound advice results in a smoother transition for all.
James Gibb doing it the right way
By entrusting the property management and factoring requirements of your developments to James Gibb, you can be sure that our work will be carried out to the highest standards, sustaining and improving property values for the future. 
Business Development Team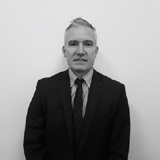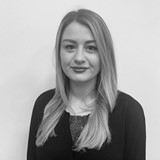 Sandi Macpherson
Director of Business Development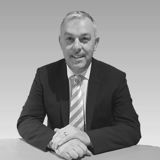 Nicholas Mayall
Executive Director, Operational Delivery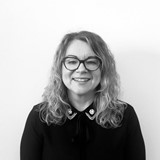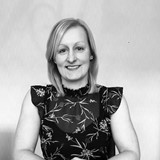 Suzanne Cameron
Regional Director (North)